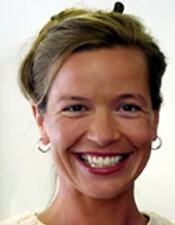 Lisa Covey, DC
Chiropractor
Dr. Lisa Covey is a chiropractor and the director of FitWell Chiropractic Sports Medicine in San Francisco, California. She specializes in all types of soft tissue and repetitive strain injuries of the spine and the extremities. She incorporates both Active Release Techniques (ART) and Graston therapeutic techniques.
Dr. Covey is actively involved in research and education in the field of traumatic spinal injury and is certified with the Spine Research Institute of San Diego. She serves as a referral physician for SF General Hospital, St Francis Spine Center, and various orthopedic surgeons. She is also a guest lecturer at Life Chiropractic College West, in Hayward, California.
Her patients typically include a wide variety of athletes, both professional and recreational.
Select Professional Memberships and Achievements
Musculoskeletal Transplant Foundation – Organ procurement 2003
Susan Komen Breast Cancer Foundation – Clinical Volunteer 2000-2010
Education
Bachelor of Science (BS) – Northern Arizona University, AZ
Doctor of Chiropractic (DC) – Life Chiropractic College West, Hayward, CA
Licenses and Certifications
Certified Chiropractic Sports Physician (CCSP)
Radiography and Fluoroscopy X-Ray Supervisor and Operator
Kinetic Chain Evaluation and Functional Exercise Approaches
Articles Written by this Author
Blogs Written by this Author