We are pleased to be able to support organizations like these who are putting so much heart, energy, and passion into helping people heal.
With this blog, we'd like to tip our hat to the good works of several organizations we support. Please read on to learn about their good works and how you can get involved.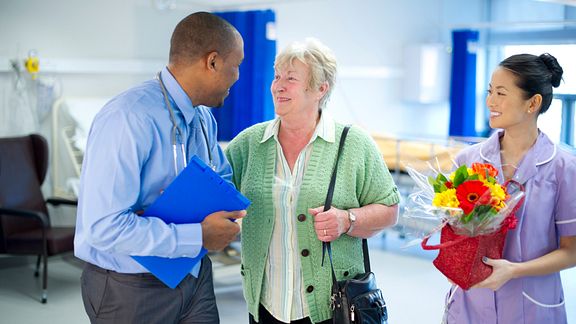 Save
Spine Health Foundation, INC: "A Beacon of Hope"
Spine Health Foundation, Inc. (not affiliated with Spine-health.com) was founded by spine patient, Carol Conduff, for patients who need help paying for their spine treatments. Personal experience taught Carol that getting treatment for back injuries is vital to leading a meaningful life.
Carol says she was lucky enough to undergo a laminectomy and spine fusion that helped get her life back to normal. She credits her successful surgery with helping her walk again and pulling her out of depression, giving back her life.
She realized with deep sadness there were many people who could not afford the treatment they need. Once she recovered, Carol started a nonprofit to help match spine patients with the resources they need to get better.
GiveForward: "To inspire people to help each other through generosity and compassion"
Founder and CEO of GiveForward, Desiree Vargas Wrigley, wondered why nonprofits should do good works and have all the fun. With the help of investors, she and her partner Ethan Austin launched an online (for profit) business to help people fundraise for medical expenses.
The idea is simple: patients or their friends can set up an online fundraising appeal to get help covering their medical expenses. Using social media to share, the fundraisers can easily go viral. To date, GiveForward, Inc. has helped raise a whopping $40,195,060 for these types of expenses.
World Spine Care
World Spine Care was launched in 2010 by Dr. Haldeman, one of our Medical Advisors and an international leader in the assessment and treatment of spinal disorders. He decided to respond to the overwhelming worldwide epidemic of debilitating back pain.
World Spine Care's vision is to bring effective spinal care to communities in need worldwide.
World Spine Care consists of doctors, surgeons, chiropractors, physiotherapists, and others to fill the profound gap between the need and the availability of care in the developing world.
Most pharmaceutical companies and medical device companies also offer assistance for the cost of their products for people who cannot afford them.
Get involved
Donations and buzz are both critical to help the patients who depend on these organizations. Spine Health Foundation and World Spine Care are nonprofits and they accept funding on their websites.
You can help them by donating or by spreading the word on your blog or social network.
World Spine Care http://worldspinecare.com or visit them on Facebook.
Spine Health Foundation http://www.spinehealthfoundation.org or visit them on Facebook.
To help a hopeful patient on GiveForward.com, read their stories and donate to individual fundraisers at www.giveforward.com or visit them on Facebook.
Do you know of any other organizations that are passionate about helping people overcome their healthcare obstacles?