If a course of nonsurgical treatments (generally four to six weeks) is not effective for relieving pain from a herniated disc, lumbar decompression surgery may be considered as an option. Often a microdiscectomy (or microdecompression) - a type of lumbar decompression surgery - is used to treat nerve compression from a herniated disc.
During a minimally-invasive microdiscectomy procedure, the herniated portion of the disc under the nerve root is removed. By giving the nerve root more space, pressure is relieved and the nerve root can begin to heal.
See Lumbar Discectomy Outpatient Spine Surgery
The microdiscectomy procedure is usually highly successful for relieving the leg pain (sciatica) caused by a herniated disc. Although the nerve root takes several weeks or months to fully heal, patients often feel immediate relief of their leg pain and usually have a minimal amount of discomfort following the surgery.
In This Article:
Cervical herniated disc treatments
Conservative treatments for a cervical herniated disc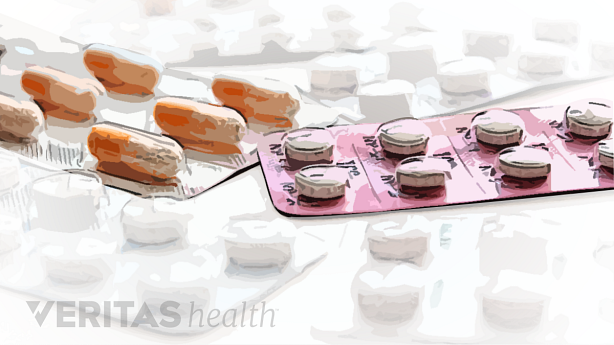 The first step in conservative treatment is usually rest and the use of non-steroidal anti-inflammatory drugs (NSAIDs) such as ibuprofen, naproxen, or COX-2 inhibitors.
If the pain from a cervical herniated disc is severe and/or continues for more than a couple of weeks, physicians may prescribe additional medications including:
Oral steroids to decrease inflammation and relieve pain
Oral narcotic agents for severe pain
If the pain lasts for more than two to four weeks, the following conservative treatments are often recommended:
Physical therapy and exercise to help relieve the pressure on the nerve root
Low-velocity chiropractic manipulation may be helpful; however, caution should be used with manipulation if the patient is experiencing any neurological deficits
Manual traction to help open up the cervical foramen where the nerve root exits the spinal canal
Epidural injections to reduce inflammation and relieve pain
Surgical treatments for a cervical herniated disc
In general, if about six weeks of conservative treatment fails to relieve the arm pain or if the patient and the spine specialist determine that surgical removal of the disc is the best course of treatment, patients may consider anterior cervical decompression (discectomy). During this surgical procedure, the disc material is removed through the front of the neck and then the disc space is usually fused to keep the disc space open. Another surgical option to treat a herniated disc is a posterior cervical laminectomy, where the disc material is removed through the back of the neck.
For a more detailed explanation, please see ACDF: Anterior Cervical Discectomy and Fusion. Cervical decompression can also be performed through the back of the neck as a posterior cervical decompression (discectomy). For more information, please read Posterior Cervical Decompression (Microdiscectomy) Surgery.
Conclusion to Successful Treatment of a Herniated Disc
Treatment of a herniated disc is complicated because of the individualized nature of each patient's pain and symptoms. A treatment option that relieves pain and discomfort for one patient may not work for another. However, by working with one or several types of spine specialists, patients can find the best combination of treatment options for their pain and can avoid having surgery too soon or too late.