Meet Dr. Amit O. Agarwala
Amit O. Agarwala, MD is a board-certified orthopedic surgeon specializing in adult and pediatric spine. Dr. Agarwala graduated from the Johns Hopkins University with departmental honors in Biomedical Engineering, and completed his medical degree at Washington University School of Medicine in St. Louis, Missouri.
Dr. Agarwala completed his residency in orthopaedic surgery at University of New Mexico Health Sciences Center, where he was awarded the Vernon H. Thompson award for research from the Western Orthopaedic Association and was given the Resident of the Year award from his peers. He completed his spine fellowship with Panorama Orthopedics & Spine Center in Denver, Colorado.
Dr. Agarwala's primary interest is in spinal disorders including scoliosis, spine fractures and degenerative conditions of the spine. He also has an interest in minimally invasive spinal surgery techniques and complex deformity and revision spine surgery.
Dr. Agarwala sees patients at Panorama's offices in Golden and Westminster and is part of the team that makes up Panorama Orthopedics & Spine Center .
Meet Dr. Amit Agarwala:
Directions to our primary location in
How Dr. Amit O. Agarwala Can Help You
Conditions
Back Pain
Cervical Spine Disorders
Degenerative Conditions
Degenerative Disc Disease
Degenerative Spinal Conditions
Herniated Disc / Bulging Disc
Leg Pain
Lumbar Spine Disorders
Neck Pain
Pinched Nerve
Sciatica / Radiculopathy
Scoliosis and Deformity
Spinal Stenosis
Spinal Trauma
Spine Conditions
Spine Injuries
Spondylolisthesis
Thoracic Spinal Disorders
Upper Back Pain
Whiplash
Work Injuries
Treatments
ALIF: Anterior Lumbar Interbody Fusion
Anterior / Posterior Lumbar Fusion
Anterior Cervical Discectomy & Fusion
Laminectomy / Decompression Surgery
Lumbar Spine Fusion Instrumentation
Microdiscectomy
Neck / Cervical Spine Surgery
PLIF: Posterior Lumbar Interbody Fusion
Posterior Cervical Decompression
Posterior Cervical Discectomy
Posterior Cervical Foraminotomy
Posterolateral Lumbar Fusion
Reconstructive / Revision Spine Surgery
Scoliosis Surgery
Spinal Fusion
Spine Surgery
Accolades for Dr. Amit O. Agarwala
Professional Distinctions
Spine Fellowship - Panorama Orthopedics & Spine Center, Denver, Colorado
Professional Affiliations
American Academy of Orthopaedic Surgeons
Clear Creek Valley Medical Society
Colorado Medical Society
Colorado Orthopaedic Society
North American Spine Society
Board Certifications
Board Certified, American Board of Orthopaedic Surgeons
Office Information for Dr. Amit O. Agarwala
Primary Location: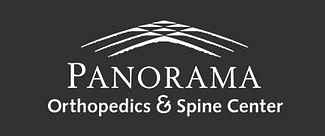 660 Golden Ridge Road
Suite 250
Golden, CO 80401
Hours
Monday: 8:00am - 5:00pm
Tuesday: 8:00am - 5:00pm
Wednesday: 8:00am - 5:00pm
Thursday: 8:00am - 5:00pm
Friday: 8:00am - 5:00pm
Visit Panorama Orthopedic & Spine Center's Website
Visit Panorama Orthopedic & Spine Center's Facebook Page
This information was supplied by or on behalf of the provider.