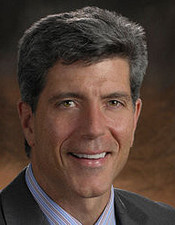 Alexander Vaccaro, MD, PhD
Orthopedic Surgeon
Dr. Alexander Vaccaro is an orthopedic surgeon and President of the Rothman Institute in Philadelphia, where he has more than 20 years of experience specializing in spine surgery.
He serves as Professor and Chairman in the Department of Orthopaedic Surgery and as Professor of Neurosurgery at Thomas Jefferson University. He also instructs fellows as Co-Director of the Spine Fellowship program.
Dr. Vaccaro has written numerous peer-reviewed articles, edited several textbooks, and served as an editorial reviewer for more than a dozen medical journals, including the Journal of Neurosurgery and The Spine Journal. He is the President of the Cervical Spine Research Society and Co-Director of the Regional Spinal Cord Injury Center of the Delaware Valley.
Select Professional Memberships and Achievements
Past President, American Spinal Injury Association
Past President, Association for Collaborative Spine Research
Leon Wiltse Award Winner, North American Spine Society
Member, Cervical Spine Research Society
Member, Scoliosis Research Society
Member, American Association of Neurological Surgeons
Board Certification
American Board of Orthopaedic Surgery
Education
BS – Biology, Boston College
MD – Georgetown University School of Medicine
Internship – Surgery, Cedars-Sinai Medical Center, Los Angeles
Residency – Orthopaedic Surgery, Thomas Jefferson University Hospital
Fellowship – Spine Surgery, University of California San Diego
PhD – Spinal Trauma, Utrecht University, Netherlands
Clinic Information
Rothman Institute
925 Chestnut Street
5th floor
Philadelphia, PA 19107
Articles Written by this Author
Author profile last updated