Meet Dr. David C. DeWitt, MD
Dr. David DeWitt is a board certified, fellowship-trained orthopedic surgeon in Appleton, Wisconsin. Dr. DeWitt's areas of interest are cervical disc herniation, degenerative disc disease, motion preservation surgery (artificial disc replacement,) lumbar disc herniation, spondylolithesis, trauma and tumor reconstructive surgery.
Dr. DeWitt performs the highest volume of Anterior Lumbar Fusions cases in the state per year. Utilizing an anterior approach provides more stability for the spine and is less invasive, but is less commonly performed since it is a more difficult approach. Most spine surgeons have done few cases using an anterior approach and many don't attempt this approach at all.
Dr. DeWitt understands the necessity for patients who have been recommended surgery to understand their options and the entirety of the procedures presented to them, as well as what to expect after surgery. He understands that a full comprehension of risks and benefits needs to be considered before making an important decision about their backs. His neutral opinion and dedication to educating patients - along with his expertise and multidisciplinary team approach - ensures his patients have the best outcomes and quickest recovery times.
Dr. David C. DeWitt is an Orthopedic Surgeon with NeuroSpine Center of Wisconsin.
Are You Contemplating Spine Surgery? Watch a Short Video by Dr. DeWitt's Below:
Doctor Quote
I believe in a team approach to helping patients with spine disorders. At the NeuroSpine Center, this involves integrating surgical and nonsurgical care from experts in the diagnosis and management of spine disorders. Patients are active participants in their care and we work together to improve their quality of life.
Directions to our primary location in
How Dr. David C. DeWitt, MD Can Help You
Conditions
Cervical Spine Disorders
Degenerative Disc Disease
Degenerative Spinal Conditions
Herniated Disc / Bulging Disc
Isthmic And Degenerative Spondylolisthesis
Lumbar Spine Disorders
Lumbar Spine Disorders/Deformities
Sciatica / Radiculopathy
Spinal Stenosis
Spondylolisthesis
Thoracic spine disorders
Trauma
Tumors
Treatments
ALIF (anterior lumbar interbody fusion)
Anterior / Posterior Lumbar Fusion
Anterior Cervical Discectomy / Decompression
Anterior Cervical Discectomy and Fusion
Anterior Cervical Fusion
Artificial Disc Replacement
Cervical, Thoracic, And Lumbar Spinal Fusion
Combined Front/back Decompression/fusion For Lumbar & Thoracic Spine
Complex Spinal Reconstruction
Kyphoplasty
Lumbar Fusion
Microdiscectomy / Microdecompression
Microsurgical Discectomy
Reconstructive Surgery
TLIF: Transforaminal Lumbar Interbody Fusion
Vertebroplasty
X-STOP
XLIF (lateral lumbar interbody fusion)
Accolades for Dr. David C. DeWitt, MD
Professional Distinctions
Fellowship, Orthopedic Spine Surgery - NeuroSpine Center of Wisconsin, Appleton, WI
Professional Affiliations
North American Spine Society
Fellow, American Academy of Orthopaedic Surgeons
Milwaukee Orthopedic Society
Board Certifications
Board Certified, American Board of Orthopedic Surgery
Office Information for Dr. David C. DeWitt, MD
Primary Location: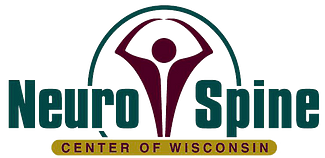 5320 West Michaels Drive
Appleton, WI 54913

Neuro Spine Center of Wisconsin - The Leaders in Spine and Brain Care
This information was supplied by or on behalf of the provider.