There is usually some pain and discomfort in the days and weeks following cervical artificial disc replacement (ADR) surgery. Most commonly, the recovering patient has some pain and soreness at the incision site at the front of the neck. Other symptoms may also be present, such as trouble with swallowing or speaking. As the recovery continues, pain and other symptoms can usually be successfully managed and go away in time.
See Postoperative Care for Cervical Artificial Disc Replacement Surgery
In This Article:
Recovery from Cervical Artificial Disc Replacement Surgery
Hospital Care After Artificial Disc Replacement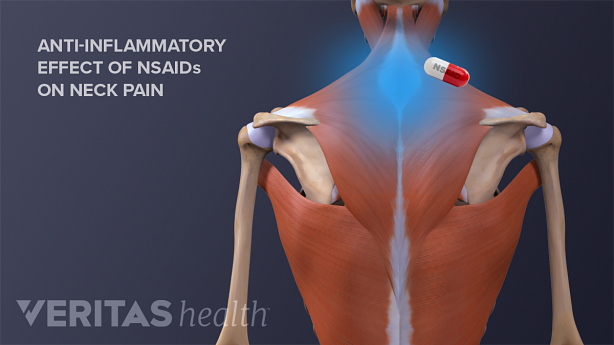 After cervical artificial disc replacement surgery, some patients go home the same day whereas others spend a night in the hospital. During this short stay in the hospital, the patient receives:
Pain medication
Clear liquid diet before transitioning to solid foods
Education about managing pain and incision care at home
Assistance with walking and stairs
See Hospital Care After Cervical Artificial Disc Replacement Surgery
The patient is typically cleared to go home once they are able to handle stairs, eat solid foods, and have a bowel movement. Some cervical ADR patients can go home the same day as the surgery, whereas others might need several days to recover in the hospital.
Pain Management at Home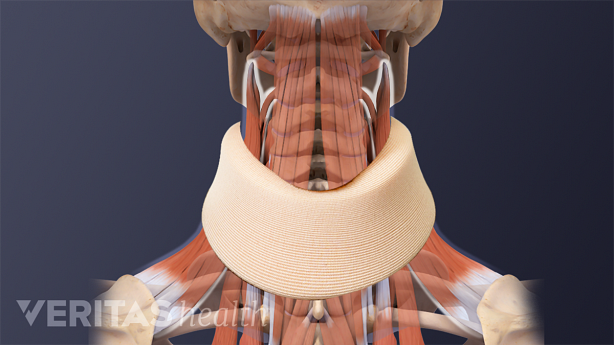 For the first few days at home, it is advised to relax and limit activities or going out. Although, short, frequent walks are encouraged for exercise and to help with digestion. In some cases, a patient may be given a cervical collar to wear at home to help limit painful movements during the first few days.
See 1 to 2 Weeks After Cervical Artificial Disc Replacement Surgery
Prescription medications, such as opioids, are likely to be prescribed if the pain levels remain high when leaving the hospital. Most patients can start weaning off opioids to a weaker pain reliever, such as acetaminophen (Tylenol), within the first week or two after surgery. Opioids are not recommended for long-term use as they can cause serious side effects, including addiction.
See Opioid Medication Potential Risks and Complications
Incision Care
A new dressing is commonly applied daily for the first 5 days at home. About 2 or 3 days after surgery, the patient may resume taking showers. Gently allowing soap and water to wash over the incision is OK, but scrubbing is not allowed, and the incision must be patted dry.
Submerging the incision in water of any type is not allowed, such as in a bath tub, swimming pool, lake, or elsewhere. There is a serious risk for infection if the incision is submerged in water before getting approval from the surgeon.
2-Week Follow-Up Appointment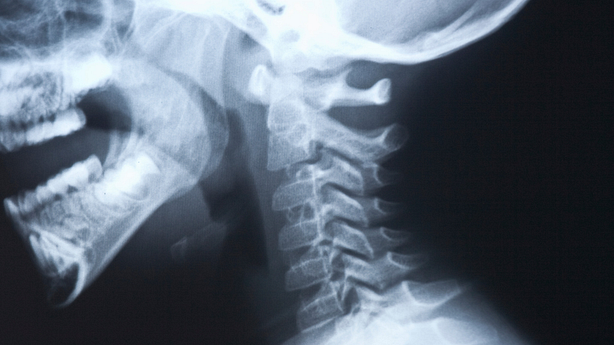 A follow-up appointment is typically scheduled about 2 weeks after cervical artificial disc replacement surgery. During this visit, the surgical team takes x-rays, examines the incision site, and interviews the patient to determine if the recovery is progressing as expected. If stitches remain at this point, they are likely removed.
The 2-week follow-up appointment might also be when the OK is given to resume baths/swimming and return to driving, if those permissions have not already been granted.
Full Recovery from Cervical Artificial Disc Replacement Surgery
Cervical artificial disc replacement surgery recovery times can vary widely. Some people are able to return to light work or office jobs 1 week after surgery if their energy has returned and pain levels can be managed without opioids. For people with more strenuous jobs, such as construction or other manual labor, it could take 6 or more weeks before being medically cleared to return.
About 4 weeks after surgery, patients may be advised to participate in a short-term physical therapy program to help the neck regain some strength and flexibility as part of the recovery.
See 3 Weeks to 3 Months After Cervical Artificial Disc Replacement Surgery