The following is a
Sponsored Resource
. The sponsor of this content has sole editorial control.
Motion preservation matters.
Is it time to consider disc replacement?
Do you have a damaged or diseased disc, and want an alternative to a fusion?

Have you tried non-surgical treatment, but your pain is still debilitating?

If so, you may be a candidate for disc replacement.
Should You Consider Disc Replacement?
Severe pain from a spinal disc condition can disrupt your everyday activity and diminish your quality of life. If you've received at least 6 weeks of non-surgical treatment, but the pain generated from your cervical or lumbar disc persists, you may consider disc replacement—especially if you're seeking an alternative to a spinal fusion. Replacing the disc removes the pain while allowing the spine to preserve its natural range of motion.
Additional indications that disc replacement may be worth exploring:
For cervical discs:
You have significant pain from a herniated disc, bone spurs, trauma, or degenerative disc disease
Your pain is not reduced by medications, physical therapy, or epidural injections
Only 1 or 2 levels of your neck are affected
For lumbar discs:
You have significant pain from degenerative disc disease, trauma, or a failed discectomy
Your pain is not reduced by medications, physical therapy, or epidural injections
Request An Appointment
To submit a question to one of the physicians at Texas Back Institute or to request an appointment, please enter your contact information below.
Understanding Disc Replacement
In disc replacement surgery (sometimes called total disc arthroplasty or total disc replacement), the diseased or damaged disc is removed and replaced with a disc implant designed to imitate the form and function of your natural spinal disc.
The goals of disc replacement include:
Significant reduction or elimination of your back or neck pain and related symptoms
Preserving the normal range of motion of your spine
Quicker recovery time and return to activity than that of a spinal fusion
Not everyone is a candidate for disc replacement. An experienced spine surgeon can help advise you on a full range of treatment options.
How Texas Back Institute Can Help
Texas Back Institute's Center for Disc Replacement features state-of-the-art facilities and a dedicated team of spine specialists delivering outstanding patient care.
Discover the advantages of Texas Back Institute:
Cutting-Edge
Texas Back Institute conducted the very first disc replacement surgery in the United States
Broad Expertise
Surgeons offer single-level and two-level disc replacement surgery
Full-Service
Texas Back Institute's clinical concierge team offers each patient high-quality assistance and arrangements for accommodation
Experienced
The surgeons have collectively performed over 2,000 disc replacement surgeries with 14 different types of disc replacement device technologies
Texas Back Institute is one of the most comprehensive freestanding spine centers available. Its staff is committed to restoring you to a high quality of life.
Talk to a spine specialist at Texas Back Institute to find out if disc replacement is the solution you've been searching for.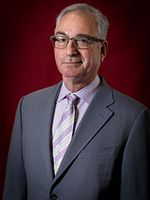 Scott L. Blumenthal, M.D.
Orthopedic Surgeon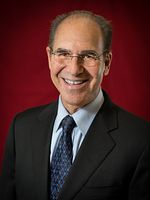 Richard D. Guyer, M.D.
Orthopedic Surgeon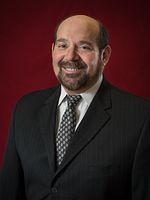 Jack E. Zigler, M.D.
Orthopedic Surgeon