Welcome, Friend!
It looks like you're new here. If you want to get involved, click one of these buttons!
Veritas-Health LLC has recently released patient forums to our Arthritis-Health web site.
Please visit
http://www.arthritis-health.com/forum
There are several patient story videos on Spine-Health that talk about Arthritis. Search on Patient stories
Protect anonymity
We strongly suggest that members do not include their email addresses. Once that is published , your email address is available to anyone on the internet , including hackers.


Notice
All discussions and comments that contain an external URL will be automatically moved to the spam queue. No external URL pointing to a medical web site is permitted. Forum rules also indicate that you need prior moderator approval. If you are going to post an external URL, contact one of the moderators to get their approval.
Attention New Members
Your initial discussion or comment automatically is sent to a moderator's approval queue before it can be published.
There are no medical professionals on this forum side of the site. Therefore, no one is capable or permitted to provide any type of medical advice.
This includes any analysis, interpretation, or advice based on any diagnostic test
Burial of My Father, a Marine.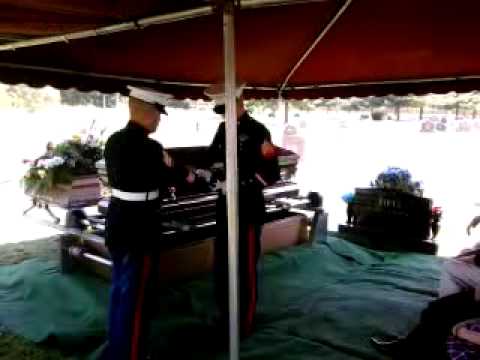 My father died this week from pancreatic cancer. He, though not a member here, was a spiney from top to bottom. My Father is a Marine.
Thank you all who have supported me. We received the official diagnosis the day I had my perm SCS surgery and he died even before my staples were removed. I have the extreme privilege of being his daughter and trying to comfort him as he died.
I hope this link works, it's for those that would like to see what a burial with military honors is like. Thank a true Marine if you love the US or if a Marine has helped your country.