Welcome, Friend!
It looks like you're new here. If you want to get involved, click one of these buttons!
Veritas-Health LLC has recently released patient forums to our Arthritis-Health web site.
Please visit
http://www.arthritis-health.com/forum
There are several patient story videos on Spine-Health that talk about Arthritis. Search on Patient stories
Protect anonymity
We strongly suggest that members do not include their email addresses. Once that is published , your email address is available to anyone on the internet , including hackers.


Notice
All discussions and comments that contain an external URL will be automatically moved to the spam queue. No external URL pointing to a medical web site is permitted. Forum rules also indicate that you need prior moderator approval. If you are going to post an external URL, contact one of the moderators to get their approval.
Attention New Members
Your initial discussion or comment automatically is sent to a moderator's approval queue before it can be published.
There are no medical professionals on this forum side of the site. Therefore, no one is capable or permitted to provide any type of medical advice.
This includes any analysis, interpretation, or advice based on any diagnostic test
Why not to use the stairs
I have foot drop and other walking issues. Dumb me got tired of waiting for someone to come home to go get something from our food storage downstairs and started my journey downstairs by myself.
This is why I should not have done that: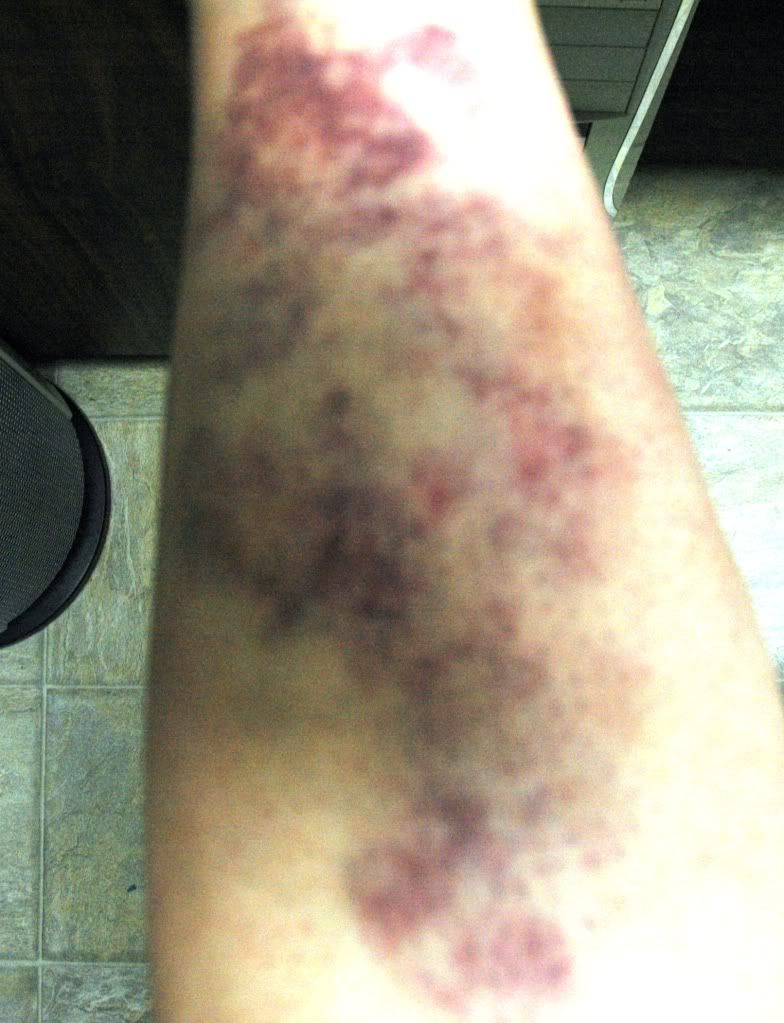 My toes caught on a step, leg bent behind me as I fell forward, shin hit the wood step twice as I bounced down, both knees bruised, one knee scraped up, other bruises, and arm hurts into neck from catching myself with the arm. And this is one time that I think it hurts as bad or worse than it looks. Today is worse than 2 days ago when it happened.
So this is my number 1 reason why not to use the stairs.
Lets make this fun. Anyone else have stories to share of why they should NOT have used the stairs? I know I'm not the only one who has fallen. Please share.
Surviving chronic pain one day at a time, praying for a reprieve because living another 40 years like this doesn't sound too fun!