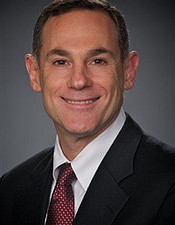 Andrew Cole, MD
Physiatrist
Dr. Andrew Cole has 30 years of experience specializing in spine and joint pain management. Dr. Cole has held numerous medical appointments throughout his career, and recently served as the Executive Director of Rehabilitation & Performance Medicine Enterprise for Swedish Health Services and as Medical Director of Ambulatory Musculoskeletal Services for Swedish Medical Group.
He has held several academic faculty positions, such as Clinical Professor at the University of Washington School of Medicine and Clinical Preceptor at Midwestern University. He has been an active researcher of spine pain rehabilitation, lecturing nationally and internationally, and writing journal articles and book chapters on the topic. Dr. Cole is also the editor and co-author of 11 textbooks.
Dr. Cole founded a non-profit organization, Community Based Rehabilitation International, which delivers rehabilitation solutions to Carribean nations. He serves as a member of Veritas Health's Medical Advisory Board.
Select Professional Memberships and Achievements
Past President, Physiatric Association for Spine, Sports and Occupational Rehabilitation
Fellow, American College of Sports Medicine
Member, International Spine Intervention Society
Member, International Society of Physical and Rehabilitation Medicine
Member, Washington State Medical Association
Richard and Hinda Rosenthal Foundation Lectureship, American Academy of Physical Medicine and Rehabilitation
Board Certification
American Board of Physical Medicine and Rehabilitation
Education
BA – Williams College, Williamstown, MA
MD – University of Virginia School of Medicine
Internship – St. Mary's Hospital & Medical Center, San Francisco, CA
Residency – Physical Medicine and Rehabilitation, Columbia University College of Physicians and Surgeons
Fellowship – Nonoperative Management of Spine, Sports and Occupational Injuries, SpineCare Medical Group, Daly City, CA
Fellowship – Musculoskeletal Research, Columbia University College of Physicians and Surgeons
Author profile last updated