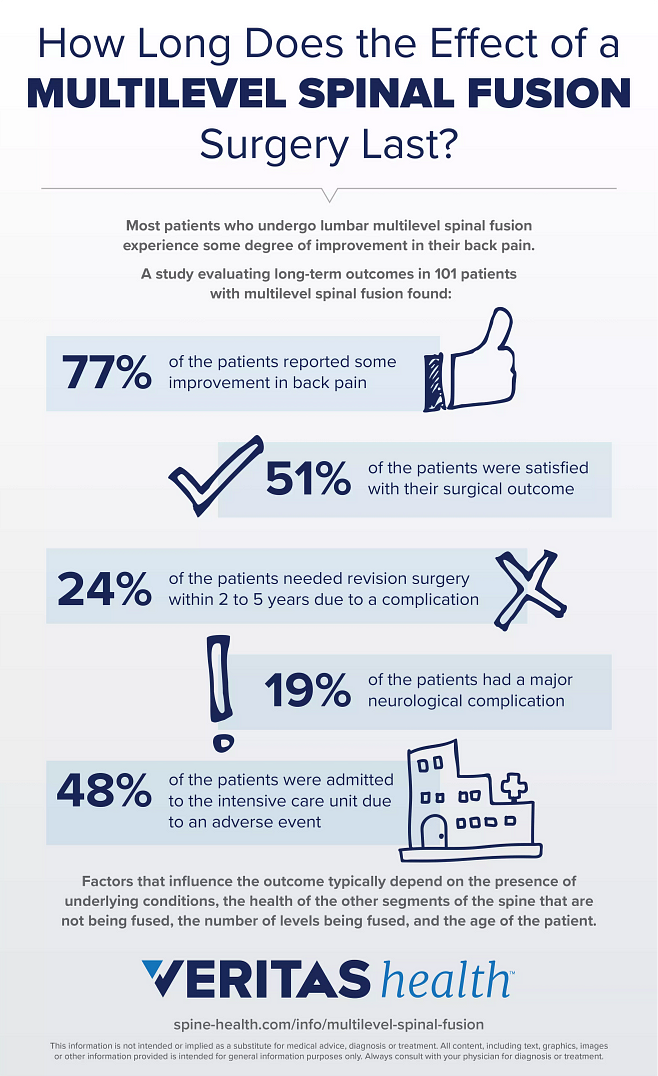 Most patients who undergo lumbar multilevel spinal fusion experience some degree of improvement in their back pain. A study evaluating long-term outcomes in 101 patients with multilevel spinal fusion found:
77% of the patients reported some improvement in back pain
51% of the patients were satisfied with their surgical outcome
24% of the patients needed revision surgery within 2 to 5 years due to a complication
19% of the patients had a major neurological complication
48% of the patients were admitted to the intensive care unit due to an adverse event
Factors that influence the outcome typically depend on the presence of underlying conditions, the health of the other segments of the spine that are not being fused, the number of levels being fused, and the age of the patient.
This information is not intended or implied as a substitute for medical advice, diagnosis or treatment. All content, including text, graphics, images or other information provided is intended for general information purposes only. Always consult with your physician for diagnosis or treatment.