Meet Dr. Jarob N. Mushaweh
Dr. Jarob Mushaweh is a well-trained, highly experienced neurosurgeon with Neurosurgery, Orthopaedics & Spine Specialists.
Dr. Mushaweh has developed a special interest in microsurgery, and has completed extensive training in that field. Dr. Mushaweh has a broad base of knowledge and extensive experience with spine surgeries, ranging from microdiscectomy to complex surgical interventions. He is a well-known and respected neurosurgeon, particularly in workers' compensation circles.
Doctor Quote
For more than twenty-five years I have had the privilege of being associated with a group of surgeons who have set very high professional, as well as ethical standards. Our combined practice is uniquely positioned to provide a variety of neurosurgical, spinal, musculoskeletal, and pain management services, not only to the residents of our immediate communities, but to other geographical areas across the state of Connecticut.
Directions to our primary location in
How Dr. Jarob N. Mushaweh Can Help You
Conditions
Back And Neck Pain
Brain Tumors
Cervical Spine Disorders
Degenerative Spinal Disorders
Disease of the Spine
Head Trauma
Scoliosis
Spinal Cord Injury
Spinal Injuries
Upper Back Pain
Workers Compensation
Treatments
Back Surgery
Cervical Spine Surgery
Discectomy
High-Risk Surgery
Microsurgery
Minimally Invasive Brain Surgery
Minimally Invasive Spine Surgery
Neck Surgery
Neurological Surgery
Spinal Cord Surgery
Spinal Decompression
Spinal Fusions
Spine Surgery
Accolades for Dr. Jarob N. Mushaweh
Professional Distinctions
Chairman: Department of Neurosurgery - St. Mary's Hospital
Chief Resident in Neurosurgery
Professional Affiliations
Waterbury Medical Association
New Haven County Medical Association
Connecticut State Medical Society
Congress of Neurological Surgery
Joint Section, Neurological Trauma and Critical Care, AANS & Congress
Office Information for Dr. Jarob N. Mushaweh
Primary Location: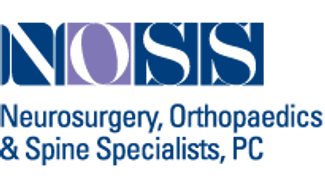 Neurosurgery, Orthopedics, and Spine Specialists
500 Chase Parkway
Waterbury, CT 06708

Neurosurgery, Othopedics, and Spine Specialists Website Link
This information was supplied by or on behalf of the provider.