Meet Dr. Joseph A. Shehadi, MD, FAANS, FACS
Dr. Joseph A. Shehadi and his staff provide you and your family with the highest quality care in a compassionate and empathetic environment.
Dr. Joseph A. Shehadi At a Glance
Provides state-of-the-art treatment to deliver successful outcomes.
Offers a wide range of neurological services to help treat your individual condition.
Doctor Quote
My professional vocation is to help alleviate pain and improve patients' quality of life. My patients always come first. I improve my skills consistently. I keep up with the latest technologies so that I can provide my patients with the best care possible. I also publish clinical research.
Directions to our primary location in
How Dr. Joseph A. Shehadi, MD, FAANS, FACS Can Help You
Specialties
Neurosurgeon
Spine Surgeon
Languages Spoken
Years in Practice
Education
1991: Neurosurgical Rotation, Harvard Medical School, Brigham & Women's Hospital
1993: Doctorate in Medicine, University of Rochester School of Medicine
1995 - 1996: Residency, Washington University School of Medicine, St. Louis
1997 - 2001: Residency, Montreal Neurological Institute, Division of Neurosurgery
2001 - 2002: MD, Anderson Cancer Center, University of Texas
Conditions
Brain Tumors
Carpal Tunnel Syndrome
Cervical Spine Disorders
Chiari Malformation
Complex Spinal Disorders
Degenerative Disc Disease
Degenerative Spinal Conditions
Foot Drop
Head Injury
Headache / Migraine
Herniated Disc / Bulging Disc
Joint Pain
Knee Pain
Kyphosis
Low Back Pain
Lumbar Spine Disorders
Myelopathy
Piriformis Syndrome
Post Surgery Pain
Spinal Stenosis
Spinal Tumors
Spondylolisthesis
Sports Injuries
Treatments
Anterior / Posterior Lumbar Fusion
Anterior Cervical Corpectomy
Anterior Cervical Discectomy / Fusion
Anterior Lumbar Interbody Fusion (ALIF)
Bracing
Cervical Disc Replacement
Epidural Steriod Injections
Kyphoplasty / Vertebroplasty
Laminectomy
Lateral Lumbar Interbody Fusion
Lumbar Corpectomy
Microdiscectomy
Posterolateral Lumbar Fusion
Reconstructive / Revision Spine Surgery
Sacroiliac Joint Injections / Blocks
Scoliosis Sugery
Spinal Cord Stimulation
Spinal Fusion
Sports Medicine
What Patients are Saying About Dr. Joseph A. Shehadi, MD, FAANS, FACS
My neck was broken (C1, C2), arm, shoulder, back, ribs, leg and ankle just to name a few. My wife was going over my injuries with me and it was then she informed me of the great Doctor that had spent so much time with her and my mother going over the possibilities for treating my broken neck... Doctor Shehadi told my wife that an external fixation device (Halo) would be the easiest treatment, how ever he could operate, opening up my neck and placing a screw through the broken vertebrae. Dr. Shehadi explained to my wife that this surgery as risky, however he felt confident it would be a great success... the surgery was a great success and now that I have gotten the chance to know Dr. Shehadi through my follow up appointments, I could not have asked for a better, more down to earth, and generally concerned Doctor... I have made a full recovery and gladly say I have no pain nor negative affects from this procedure.

— J.P.

After being hit by a car on my motorcycle at around 60 mpg, Dr. Shehadi and his staff put my broken neck back together. Everything works thanks to Dr. Shehadi. Many people I have talked to has said he is the best. This includes my family doctor. Thank you Dr. Shehadi for giving me my life back as a normal person.

— D.H.

My whole life was affected and changed for the worse due to the constant back pain. I was then referred to see Dr. Shehadi and on July 19, 2010 he performed a lumbar fusion on L2 – L5 of my spine. My pain is gone and my blood pressure is down. I sleep at night, exercise and go for walks. I am losing weight and I can clean my entire house in two hours instead of it taking all day! I feel great and the last time I felt this good was years ago. This is just amazing to me. I feel better every day. My life is great now and I feel fantastic.

— S.H.

Before Dr. Shehadi I lived with pain that was so unbearable I couldn't function in my daily life. I had gone to five different doctors for help and they all treated me for things I didn't have. I finally found a doctor that referred me to Dr. Shehadi and it took less than one month to feel almost 100% better. I can now move better than ever before without pain and my mood has improved 100%. I would recommend Dr. Shehadi to anyone in need of back or spine surgery!

— J.J.
Accolades for Dr. Joseph A. Shehadi, MD, FAANS, FACS
Professional Distinctions
Vice Chief, Neurosurgery
Teaching Facility, Ohio Dominican University (since 2016)
Clinical Professor, Neurosurgery: Ohio University College of Osteopathic Medicine
Medical Director, Neuro-Oncology: Grant Medical Center (since 2010)
Professional Affiliations
American Association of Neurological Surgeons
Congress of Neurological Surgeons
Catholic Medical Association
North American Spine Society
Board Certifications
American Board of Neurological Surgeons: 2007
Royal College of Physicians and Surgeons of Canada: 2001
American College of Surgeons: 2008
Office Information for Dr. Joseph A. Shehadi, MD, FAANS, FACS
Primary Location: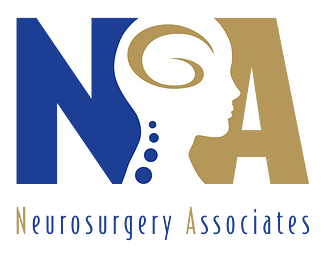 Neurosurgery Associates LLC
393 East Town Street
Suite 110
Columbus, OH 43215

Hours
Monday: 8:00 - 5:00
Tuesday: 8:00 - 5:00
Wednesday: 8:00 - 5:00
Thursday: 8:00 - 5:00
Friday: 8:00 - 5:00
Insurance Accepted
AARP
Aetna
Anthem Blue Cross Blue and Blue Shield
BWC
Cigna
Coresource
Humana
Medical Mutual of Ohio
Medicare
Tricare
UnitedHealth Group
Profile last updated: May 10, 2018. This information was supplied by or on behalf of the provider.