Meet Dr. Brandon J. Kambach, MD
Dr. Brandon Kambach is a fellowship-trained orthopedic surgeon in Jacksonville, FL. He specializes in disorders of the entire spine which include adult and pediatric spinal deformities such as scoliosis, kyphosis, spinal stenosis and spondylolisthesis. Dr. Kambach also participates in clinical research studies for spinal disorders.
Dr. Brandon Kambach is part of the team that makes up Jacksonville Orthopaedic Institute.
Directions to our primary location in
How Dr. Brandon J. Kambach, MD Can Help You
Specialties
Languages Spoken
Conditions
Ankylosing Spondylitis
Arm Pain
Cervical Spine Disorders
Degenerative Disc Disease
Degenerative Spinal Conditions
Facet Syndrome
Failed Back Surgery Syndrome
Herniated Disc / Bulging Disc
Kyphosis
Leg Pain
Low Back Pain
Lumbar Spine Disorders
Neck Disorders
Neck Pain
Osteoporosis
Pinched Nerve
Sciatica
Sciatica / Radiculopathy
Scoliosis and Deformity
Spinal Fractures
Spinal Stenosis
Spondylolisthesis
Work Injuries
Treatments
ALIF: Anterior Lumbar Interbody Fusion
Anterior / Posterior Lumbar Fusion
Anterior Cervical Disectomy & Fusion
Artificial Disc Replacement
Disc Arthroplasty
Laminectomy / Decompression Surgery
Lumbar Spine Fusion Instrumentation
Microdiscectomy
Minimally Invasive Surgery
PLIF: Posterior Lumbar Interbody Fusion
Posterolateral Lumbar Fusion
Reconstructive /Revision Spine Surgery
Scoliosis Surgery
Spinal Fusion
Spine Surgery
TLIF: Transforaminal Lumbar Interbody Fusion
XLIF: Lateral Lumbar Interbody Fusion
Accolades for Dr. Brandon J. Kambach, MD
Professional Distinctions
Fellowship, Spine Surgery - Woodridge Spine Center, Wheatridge, CO
Office Information for Dr. Brandon J. Kambach, MD
Primary Location: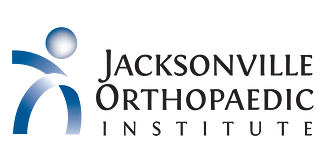 14540 Old St. Augustine Road
Suite 2201
JACKSONVILLE, FL 32258

Visit Dr. Brandon Kambach's Profile on the Jacksonville Orthopaedic Institute Website
Visit Jacksonville Orthopaedic Institute's Facebook Page
This information was supplied by or on behalf of the provider.