Meet Dr. Jeffrey McConnell, MD
A native of Pennsylvania, Dr. McConnell returned to his home state in 2003 to join Spine Center of Excellence at OAA Orthopaedic Specialists. He brings with him an unparalleled level of expertise and training in the discipline of spinal surgery, having completed two spine surgery fellowships and being board certified in both spinal surgery and orthopaedic surgery.
Dr. McConnell had the unique opportunity to complete his second fellowship at the Centre for Spinal Studies and Surgery, Queen's Medical Centre, Nottingham, England, with a primary focus on surgery for complex spinal deformities.
Dr. McConnell's patients benefit not only from his experience and skills as a spinal surgeon, but also from his dedication and caring approach. He has strong subspecialty interests in treating pediatric spinal deformity (scoliosis), motion preservation technologies for spine surgery, and minimally invasive spine surgery techniques. Dr. McConnell is also well known in the region for his years of experience with cervical total disc replacement.
Dr. McConnell is active in clinical research and was the lead investigator for the SECURE-C Cervical Disc Replacement and the two-level Prestige-LP cervical disc replacement FDA IDE clinical trials. He has presented his research at scientific meetings throughout the United States and internationally.
Along with Dr. Ujjwal Debnath, a former Nottingham colleague, Dr.McConnell heads "Operation Straight Spine" a charitable mission project that provides treatment for spinal disease and spinal deformity for the poor and underserved in Kolkata, India.
Directions to our primary location in
How Dr. Jeffrey McConnell, MD Can Help You
Conditions
Back Pain
Cervical Spine Disorders
Complex Spine Disorders
Degenerative Disc Disease
Degenerative Spine Conditions
Herniated Disc / Bulging Disc
Kyphosis
Low Back Pain
Lumbar Spine Disorders
Myelopathy
Neck Pain
Sciatica / Radiculopathy
Spinal Stenosis
Spine Conditions
Spine Injuries
Spondylolisthesis
Thoracic spine disorders
Trauma
Tumors
Treatments
ALIF: Anterior Lumbar Interbody Fusion
Artificial Disc Replacement
Disc Arthroplasty
Endoscopic Microdiscectomy
Epidural Steriod Injections
Facet Joint Injections / Blocks
Laminectomy / Decompression Surgery
Microdiscectomy
Minimally Invasive Surgery
Non-Surgical Treatment and Diagnosis
Pain Management
Physical Therapy
Reconstructive / Revision Spine Surgery
Scoliosis Surgery
Scoliosis Treatment - Non-Surgical
Spinal Fusion
Spine Surgery
Vertebroplasty / Kyphoplasty
XLIF: Lateral Lumbar Interbody Fusion
Accolades for Dr. Jeffrey McConnell, MD
Professional Distinctions
Fellowship, Spine Surgery: University of Maryland
Fellowship, Spine Surgery: Queens Medical Centre
Professional Affiliations
Society of Lateral Access Surgery
North American Spine Society
International Society for the Advancement of Spine
American Association of Orthopaedic Surgeons
Pennsylvania Orthopaedic Society
Pennsylvania Medical Society
Lehigh County Medical Society
AOSpine International
Board Certifications
American Board of Spine Surgery
American Board of Orthopaedic Surgery
American Board of Independent Medical Examiners
National Board of Medical Examiners
Office Information for Dr. Jeffrey McConnell, MD
Primary Location: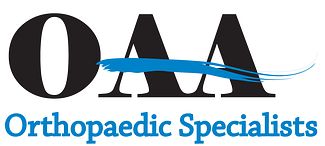 250 Cetronia Road
Allentown, PA 18104

Hours
Monday: 08:00 - 05:00
Tuesday:: 08:00 - 05:00
Wednesday: 08:00 - 05:00
Thursday: 08:00 - 05:00
Friday: 08:00 - 05:00
Visit the OAA Orthopaedic Specialists' Website
Click Here to Learn More About Dr. McConnell's Charitable Work in India
Insurance Accepted
Accepts Most Insurance Plans
Practice Documents
Profile last updated: March 9, 2017. This information was supplied by or on behalf of the provider.