Meet Dr. Jeffrey J. Wise
Dr. Jeffrey Wise is a board certified, fellowship-trained orthopedic spine surgeon in Warrenton, VA practicing with Blue Ridge Orthopaedic and Spine Center since 1999. Blue Ridge Orthopaedic and Spine Center personalizes your orthopaedic care and pain management. Our goal is to return you to function in the least invasive manner possible. We utilize the latest techniques in non-operative management of spinal conditions. However, in the event you require surgery, we are trained in the latest techniques for minimally invasive and open procedures.
Doctor Quote
Specializing in degenerative and traumatic disorders of the neck and back. We'll get you back to your life.
Directions to our primary location in
How Dr. Jeffrey J. Wise Can Help You
Conditions
Arm Pain
Auto-Related Injuries
Back Pain
Carpal Tunnel Syndrome
Cervical Spine Disorders
Degenerative Disc Disease
Degenerative Spinal Conditions
Facet Syndrome
Failed Back Surgery Syndrome
Fracture
Herniated Disc / Bulging Disc
Leg Pain
Lower Back Pain
Lumbar Spine Disorders
Myelopathy
Neck Disorders
Neck Pain
Osteoarthritis
Osteoporotic Compression Fractures
Pinched Nerve
Sciatica / Radiculopathy
Spinal Cord Injury
Spinal Infections
Spinal Stenosis
Spinal Tumors
Spine Conditions
Spondylolisthesis
Thoracic spine disorders
Trauma
Tumors
Upper Back Pain
Vertebral subluxation
Whiplash
Workers' Compensation Injuries
Treatments
Anterior / Posterior Lumbar Fusion
Anterior Cervical Corpectomy
Anterior Cervical Discectomy / Decompression
Anterior Cervical Fusion
Artificial Disc Replacement - Cervical
BMP
Back Surgery
Bone Graft Substitutes
Cervical Spine Fusion Instrumentation
Cervical Spine Surgery
Discectomy
Interspinous process spacers
Kyphoplasty
Laminectomy / Decompression Surgery
Laminoplasty
Lateral Lumbar Interbody Fusion
Lower Back Surgery
Lumbar Spine Fusion Instrumentation
Microdiscectomy / Microdecompression
Minimally Invasive Surgery
Neck Surgery
Non-Surgical Treatment and Diagnosis
PLIF (posterior lumbar interbody fusion)
Posterior Cervical Decompression
Posterior Cervical Discectomy
Posterior Cervical Foraminotomy
Posterolateral Lumbar Fusion
Spinal Cord Surgery
Spinal Decompression
Spinal Fusion
Spine Surgery
TLIF (transforaminal lumbar interbody fusion)
Upper Back Surgery
Vertebroplasty
X-STOP
Accolades for Dr. Jeffrey J. Wise
Professional Distinctions
Reconstructive Spinal Surgery Fellowship, Rush-Presbyterian-St. Luke's Medical Center - Chicago, Illinois
Past Chairman & Current Member, Advocacy Committee of the North American Spine Society
Past President, The Fauquier County Medical Society
Past Chairman, the Department of Surgery at Fauquier Hospital
Past Delegate, American Medical Association
Professional Affiliations
American Academy of Orthopaedic Surgeons
American College of Surgeons
American Medical Association
Fauquier County Medical Society
Medical Society of Virginia
North American Spine Society
Board Certifications
Board Certified, American Board of Orthopaedic Surgery
Office Information for Dr. Jeffrey J. Wise
Primary Location: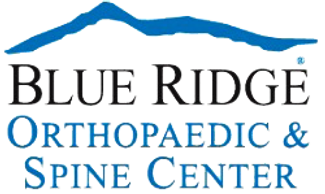 52 West Shirley Avenue
Warrenton, VA 20186

Blue Ridge Orthopaedic & Spine Center
Blue Ridge Orthopaedic & Spine Center's Facebook Page
This information was supplied by or on behalf of the provider.