Meet Dr. Leslie Ng
Adj Asst Prof Leslie Ng is a fellowship trained, United Kingdom and Europeon Community (EU) certified Orthopaedic Spine Surgeon. He is also United State Nuvasive certified Minimally Invasive Lateral Access Spine Surgeon (XLIF). He offers full spectrum of conservative and interventional minimally invasive keyhole procedures for neck and back pain, slipped disc, deformity correction, spine trauma and cancer.
He is well-versed in the use of advance technology including Computer navigation O-arm, Nuvasive M5 real time neuro-monitoring, ultrasonic bone scalpel, third latest generation kyphoplasty, dynamic spine implants including disc replacement, innovative Lateral and Anterior approach spine surgery to keep the back muscle in pristine condition and hasten recovery period.
Doctor Quote
"The better way BACK!"
How Dr. Leslie Ng Can Help You
Conditions
Acute Pain
Ankylosing Spondylitis
Arm Pain
Back Pain
Cancer
Carpal Tunnel Syndrome
Cervical Spine Disorders
Chronic Pain
Coccydynia
Complex Regional Pain Syndrome
Complex Spine Disorders
Degenerative Disc Disease
Degenerative Spinal Conditions
Facet Syndrome
Failed Back Surgery Syndrome
Herniated Disc / Bulging Disc
Hip Pain
Joint Pain
Knee Pain
Kyphosis
Leg Pain
Low Back Pain
Lumbar Spine Disorders
Meniscal tears
Muscle Pain / Muscle Strain
Musculoskeletal Disorders
Myelopathy
Neck Disorders
Neck Pain
Nerve Pain / Neuralgia
Osteoarthritis
Osteoporosis
Osteoporotic Compression Fractures
Pinched Nerve
Piriformis Syndrome
Post Surgery Pain
Sacroiliac Joint Dysfunction
Sciatica / Radiculopathy
Scoliosis and Deformity
Shoulder Pain
Spinal Cord Injury
Spinal Infections
Spinal Stenosis
Spinal Tumors
Spondylosis
Trauma
Treatments
Annulus Repair
Anterior / Posterior Lumbar Fusion
Anterior Cervical Corpectomy
Anterior Cervical Discectomy / Decompression
Anterior Cervical Fusion
Anterior Lumbar Interbody Fusion (ALIF)
Artificial Disc Replacement - Cervical
Artificial Disc Replacement - Lumbar
Back Surgery
Bracing
Caudal Injections
Cervical Spine Fusion Instrumentation
Cervical Spine Surgery
Coccygectomy
Diagnostic Testing
Disability evaluations
Disc Arthroplasty
Discectomy
Discography
Endoscopic Microdiscectomy
Epidural Steroid Injections
Facet Joint Injections / Blocks
Facet Rhizotomy Injections
Facet rhizotomy
Hip Joint Injections
Interspinous process spacers
Interventional Pain Medicine
Knee Injections
Kyphoplasty
Laminectomy / Decompression Surgery
Laminoplasty
Lateral Lumbar Interbody Fusion (XLIF)
Lower Back Surgery
Lumbar Corpectomy
Lumbar Spine Fusion Instrumentation
Medial Branch Nerve Blocks
Microdiscectomy / Microdecompression
Minimally Invasive Surgery
Neck Surgery
Nerve Blocks
Non-Surgical Treatment and Diagnosis
Non-surgical Decompression Therapy
Nucleoplasty
Orthotics
Osteoporosis Testing / Treatments
Pediatric Spine Treatments - Non-Surgical
Pediatric Spine Treatments - Surgical
Percutaneous Spinal Fusion
Peripheral Joint and Muscular Injections
Physical Therapy
Posterior Cervical Decompression
Posterior Cervical Discectomy
Posterior Cervical Foraminotomy
Posterior Lumbar Interbody Fusion (PLIF)
Posterolateral Lumbar Fusion
Radiofrequency Neuroablation
Sacrococcygeal Injections
Sacroiliac Joint Injections / Blocks
Scoliosis Surgery
Scoliosis Treatment - Non Surgical
Shoulder Injections
Soft Tissue Injections
Spinal Decompression
Spinal Fusion
Spine Surgery
Sympathetic Ganglion Blocks
Transforaminal Injections
Transforaminal Lumbar Interbody Fusion (TLIF)
Trigger Point Injections
Vertebroplasty
X-STOP
Accolades for Dr. Leslie Ng
Professional Distinctions
Adjunct Assistance Professor and Clinical Educator, National University Hospital of Singapore
Spine Fellowship Program Director, Tan Tock Seng Hospital, Singapore
Senior Spine Fellow, Centre for Spine Surgery and Studies, University Hospital of Nottingham, United Kingdom
Senior Spine Fellow, University Hospital Devon
Professional Affiliations
Society for Lateral Access Surgery (SOLAS)
AO International Spine
British Association of Spinal Surgeons
World Spine Column Society
Singapore Orthopaedic Association
Office Information for Dr. Leslie Ng
Primary Location: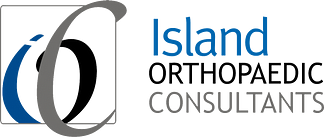 #01-04, Mount Alvernia Medical Centre
Block A 820 Thomson Road
574623

Profile last updated: October 20, 2016. This information was supplied by or on behalf of the provider.