Meet Dr. Rebecca Kuo, MD
Dr. Kuo is a board-certified and fellowship-trained orthopedic surgeon with Preferred SurgiCenter.
She provides a comprehensive range of surgical and non-surgical treatments of the spine.
Dr. Kuo at a Glance
Her specialties include minimally invasive spine surgery, spinal deformity and scoliosis, and decompression and fusion of the cervical and lumbar spine.
She was named one of the "Top 31 Women Spine Surgeons & Specialists" by Becker's Spine Review (2003).
Dr. Kuo is a member of Preferred SurgiCenter.
Doctor Quote
Most of the time patients come to see me because they have back, neck, or radiating pain, numbness, or tingling. Many times surgery is not the first option. I may suggest different things such as physical therapy, epidural steroid injections, or even medications and time. Surgeries, when utilized can often be a very great help in restoring normal function and many patients see a significantly greater improvement than they even thought was possible.
Directions to our primary location in
How Dr. Rebecca Kuo, MD Can Help You
Specialties
Education
Fellowship, Spine- University of Texas Houston- Houston,TX
University Medical Center - Rush Medical College - Chicago, IL
Conditions
Ankylosing Spondylitis
Cervical Spine Disorders
Complex Spinal Disorders
Degenerative Disc Disease
Degenerative Spinal Conditions
Facet Syndrome
Failed Back Surgery Syndrome
Herniated Disc / Bulging Disc
Lumbar Spine Disorders
Myelopathy
Neck Disorders
Neck Pain
Osteoporosis / Spinal Fracture
Post Surgery Pain
Sacroiliac Joint Dysfunction
Sciatica / Radcuopathy / Leg Pain
Scoliosis and Deformity
Spinal Cord Injury
Spinal Infections
Spinal Stenosis
Treatments
ALIF (anterior lumbar interbody fusion)
Anterior / Posterior Lumbar Fusion
Anterior Cervical Corpectomy
Anterior Cervical Discectomy & Fusion
Disc Arthroplasty
Interspinous process spacers
Kyphoplasty / Vertebroplasty
Laminectomy
Laminoplasty
Lateral Lumbar Interbody Fusion
Lumbar Corpectomy
Magnetic Resonance Imaging (MRI)
Microdiscectomy
Minimally Invasive Surgery
Neck / Cervical Spine Surgery
PLIF (posterior lumbar interbody fusion)
Posterolateral Lumbar Fusion
Reconstructive / Revision Spine Surgery
Scoliosis Surgery
Spinal Cord Stimuation
Accolades for Dr. Rebecca Kuo, MD
Professional Affiliations
PSMJC Ortho Counsel
PSMJC Ortho Program Development/ Spine/ Peds ED/ General
Office Information for Dr. Rebecca Kuo, MD
Primary Location: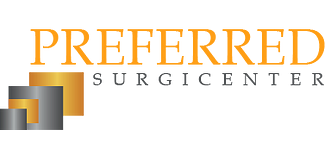 Preferred SurgiCenter
10 Orland Square Drive
Suite 10-C
Orland Park, IL 60462

Hours
Monday: 8:00 - 5:00
Tuesday: 8:00 - 5:00
Wednesday: 8:00 - 5:00
Thursday: 8:00 - 5:00
Friday: 8:00 - 5:00
Profile last updated: January 9, 2018. This information was supplied by or on behalf of the provider.