Meet W. Russell Price
Dr. W. Russell Price is a board certified, fellowship-trained orthopedic spine surgeon in Southern New Hampshire who treats patients with disc disorders, neck and low back, spinal trauma and chronic back pain. Dr. Price specializes in spine surgery and general orthopaedics, yet also takes the time to evaluate each patient and offer options that range from conservative measures through the more complex multilevel surgical procedures.
Dr. Price works with New Hampshire Orthopaedic Center, a full service practice specializing in orthopaedics and spine, dedicated to keeping people in motion through professional, compassionate care.
Directions to our primary location in
How W. Russell Price Can Help You
Conditions
Auto-Related Injuries
Back Pain
Cervical Spine Disorders
Chronic Pain
Complex Spinal Disorders
Degenerative Disc Disease
Degenerative Spinal Conditions
Failed Back Surgery Syndrome
Herniated Disc / Bulging Disc
Leg Pain
Lower Back Pain
Lumbar Spine Disorders
Muscle Pain / Muscle Strain
Musculoskeletal Disorders
Myelopathy
Neck Disorders
Neck Pain
Nerve Pain / Neuralgia
Osteoporotic Compression Fractures
Post Surgery Pain
Sciatica / Radiculopathy
Scoliosis and Deformity
Spinal Stenosis
Spine Conditions
Spondylolisthesis
Sports Injuries
Thoracic spine disorders
Trauma
Upper Back Pain
Treatments
ALIF (anterior lumbar interbody fusion)
Anterior / Posterior Lumbar Fusion
Anterior Cervical Corpectomy
Anterior Cervical Discectomy
Anterior Cervical Discectomy / Decompression
Anterior Cervical Fusion
Artificial Disc Replacement - Cervical
Back Surgery
Cervical Spine Fusion Instrumentation
Cervical Spine Surgery
Computed Tomography (CT) Scan
Discectomy
Discography
Injections
Kyphoplasty
Laminectomy / Decompression Surgery
Lower Back Surgery
Lumbar Corpectomy
Lumbar Spine Fusion Instrumentation
Magnetic Resonance Imaging (MRI)
Medications for Pain and Related Health Issues
Microdiscectomy / Microdecompression
Minimally Invasive Surgery
Neck Surgery
Non-Surgical Treatment and Diagnosis
PLIF (posterior lumbar interbody fusion)
Posterior Cervical Decompression
Posterior Cervical Discectomy
Posterior Cervical Foraminotomy
Posterolateral Lumbar Fusion
Reconstructive / Revision Spine Surgery
Spinal Cord Stimulation
Spinal Decompression
Spinal Fusion
Spine Surgery
TLIF (transforaminal lumbar interbody fusion)
Upper Back Surgery
Upper Cervical Specific Techniques
Vertebroplasty
X-STOP
XLIF (lateral lumbar interbody fusion)
Accolades for W. Russell Price
Professional Distinctions
Fellowship, Spine Surgery - University of Buffalo, Buffalo, NY
Professional Affiliations
New Hampshire Medical Society
American Academy of Orthopaedic Surgeons
Simmons Surgical Society
New England Spine Study Group
Board Certifications
Board Certified, American Board of Orthopaedic Surgery
Office Information for W. Russell Price
Primary Location: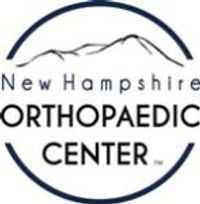 New Hampshire Orthopaedic Center
17 Riverside Street
Suite 101
Nashua, NH 03062

This information was supplied by or on behalf of the provider.