Meet Dr. Timothy Burd, MD
Dr. Timothy Burd is an orthopaedic surgeon who specializes in cervical and lumbar spine disease, pediatric low back pain and low back pain in the developing athlete. His clinical area of interest is exploring functional outcomes of high level athletes following spine surgery. Dr . Burd has published extensively in peer-reviewed orthopaedic journals and presented his research at numerous national and international orthopaedic forums.
Dr. Burd works with the team at Nebraska Spine Hospital to provide a center of excellence for spinal care. Meet Dr. Burd:
Additional locations across the region including Lincoln, Fremont, Columbus, Grand Island, Lexington, and Shenandoah, IA.
Directions to our primary location in
How Dr. Timothy Burd, MD Can Help You
Conditions
Acute/Chronic Pain
Arthritis
Cervical Spine Problems
Cervical and Lumbar Spine Diseases
Degenerative Disc Disease
Failed Back Syndrome
Fibromyalgia
Herniated / Bulging Disc
Ligament Instability
Low Back Pain in Athletes
Lumbar Spine Problems
Muscle Injuries
Myelopathy
Pediatric Low Back Pain
Radicular Pain
Radicular Pain/Symptoms
Scoliosis
Spinal Deformity
Spinal Fractures
Spinal Instability
Spinal Stenosis
Spine Disorders
Spine Infections
Spine Injuries
Spine Pain
Spine Problems
Spine Trauma
Spine Tumor
Spondylolethesis
Spondylolysis
Treatments
ALIF (anterior lumbar interbody fusion)
Anterior / Posterior Lumbar Fusion
BOTOX
Botulinum Toxin Injections
Bracing/Supports
Cervical Spine Fusion
Decompression
Disc Replacement
Disectomy
Disk Surgery On Back And Neck
Fluoroscopic Spinal Injections
Fluroscopic Guided Injections
Fracture Repair
Injections
Laminectomy
Laminotomy
Minimally Invasive Surgery
Motion Preservation Surgery
Motion Preservation Techniques
Neck Pain
Neck Spinal Surgery
Neck Surgery
Occupational Therapy
Physical Therapy
Spinal Fusion
Spine Surgery
Surgery for Degenerated Disc
TLIF: Transforaminal Lumbar Interbody Fusion
X–Ray On Site
Accolades for Dr. Timothy Burd, MD
Professional Distinctions
Texas Back Institute Spine Fellowship - Plano, Texas
AO Fellowship- Orthopaedic Traumatology - University of Missouri Hospital & Clinics, Columbia, MO
J. Vernon Luck Research Fellowship (PGY-2) , Department of Orthopaedic Surgery MC 213 - University of Missouri Hospital & Clinics, Columbia, MO
Clinical Instructor of Orthopaedic Surgery, Creighton University School of Medicine, Omaha, NE
Adjunct Faculty, University of Nebraska Medical Center, Omaha, NE. Resident Spine Education
Orthopaedic Spine Consultant, University of Nebraska at Omaha Mavericks and Creighton Sports Teams. 2003-present
Alpha Omega Alpha
Professional Affiliations
Active Fellow-American Academy of Orthopaedic Surgeons
American Board of Orthopaedic Surgeons
Spinal Arthroplasty Society
American College of Sports Medicine
AO North American Orthopaedic Trauma Faculty
AO North America
Nebraska Orthopaedic Society
Nebraska Medical Association
Metro Omaha Medical Society
American College of Surgeons
AO Alumni Association
Council of Healthcare Advisors
Orthopaedic Trauma Association
North American Spine Society
National Association of Spine Specialists
Mid-America Orthopaedic Association
Missouri State Orthopaedic Association
Board Certifications
Diplomate, American Board of Orthopaedic Surgeons, - July 21, 2005
Office Information for Dr. Timothy Burd, MD
Primary Location: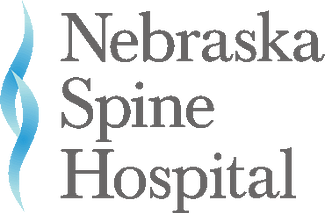 Nebraska Spine and Pain Center
13616 California Street
Suite 100
Omaha, NE 68154

Profile last updated: April 25, 2018. This information was supplied by or on behalf of the provider.