Meet Dr. Rob Gessman, MD
Dr. Gessman is a board-certified, fellowship-trained pain medicine and management physician with SpineOne.
He offers a wide range of minimally invasive, non-surgical treatments designed to help alleviate back and neck pain.
Dr. Gessman at a Glance
Dr. Gessman tailors care to your specific needs, offering such treatments as injections and massage therapy.
He completed an anesthesia residency, a general surgery internship, and a fellowship in pain management.
Dr. Gessman is determined to get you moving without pain again.
Dr. Gessman is a member of SpineOne.
Directions to our primary location in
How Dr. Rob Gessman, MD Can Help You
Specialties
Pain Medicine and Management Physician
Anesthesiologist
Education
Fellowship - Copper University Hospital, Camden, New Jersey
Residency - Copper University Hospital, Camden, New Jersey
Medical School - The Commonwealth Medical College, Scranton, Pennsylvania
Conditions
Acute Pain
Cervical Spine Disorders
Chronic Pain
Degenerative Spinal Conditions
Failed Back Surgery Syndrome
Herniated Disc/Bulging Disc
Lower Back Pain
Lumbar Spine Disorders
Muscle Pain
Muscle Strain
Osteoarthritis
Osteoporosis
Sacroiliac (SI) Joint Dysfunction
Spinal Fracture
Spinal Stenosis
Thoracic Spine Disorders
Upper Back Pain
Treatments
Accident and Injury Care
Diagnostic Testing
Disc Surgery/Replacement
Discography
Epidural Steroid Injections
Exercise
Facet Joint Injections/Blocks
Injections/Blocks
Intradiscal Electrothermal Therapy (IDET)
Kyphoplasty/Vertebroplasty
Manipulation Therapy
Massage
McKenzie Method
Medial Branch Nerve Blocks
Medial Branch Neurotomy
Percutaneous Procedures
Physical Therapy
Radiofrequency Procedures
Rehabilitation
Spinal Cord Stimulation
Spinal Manipulation
Office Information for Dr. Rob Gessman, MD
Primary Location: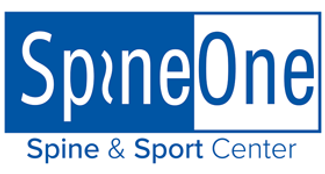 8500 Park Meadows Drive
Suite 200
Lone Tree, CO 80124

Hours
Monday: 8:00 - 5:00
Tuesday: 8:00 - 5:00
Wednesday: 8:00 - 5:00
Thursday: 8:00 - 5:00
Friday: 8:00 - 5:00
Profile last updated: September 13, 2018. This information was supplied by or on behalf of the provider.