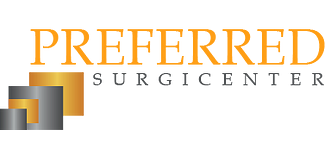 Learn About Preferred SurgiCenter
Preferred SurgiCenter is a team of leading spine physicians that specializes in providing back and neck relief. The staff applies minimally invasive surgical techniques to help patients avoid pain and infection while experiencing a fast recovery and minimal scarring.
The surgeons here offer compassionate care and are eager to help each patient return to the activities they love.
Preferred SurgiCenter at a Glance
Here is why patients choose Preferred SurgiCenter:
The team at SurgiCenter features board-certified surgeons, and the center is accredited by the The Joint Commission.
The center is equipped for overnight stay, featuring an in-house imaging center, highly advanced endoscopic spine surgery systems, and 4K video towers.
Preferred SurgiCenter has a 0% infection rate over the past two years, and has an average discharge time of 23 hours or less.
If you are looking for outstanding spine care, talk to the team at Preferred SurgiCenter.
Directions to our primary location in
Meet the Physicians of Preferred SurgiCenter
How Preferred SurgiCenter Can Help You
Conditions
Cervical Spine Disorders
Degenerative Disc Disease
Degenerative Spinal Conditions
Facet Syndrome
Failed Back Surgery Syndrome
Herniated Disc / Bulging Disc
Joint Pain
Knee Pain
Low Back Pain
Lumbar Spine Disorders
Neck Pain
Nerve Pain / Neuralgia
Osteoarthritis
Osteoporosis / Spinal Fracture
Sciatica / Radcuopathy / Leg Pain
Scoliosis and Deformity
Spinal Stenosis
Spinal Trauma
Spondylolistethis
Work Injuries
Treatments
ALIF (anterior lumbar interbody fusion)
Anterior / Posterior Lumbar Fusion
Anterior Cervical Discectomy & Fusion
Cervical Disc Replacement
Endoscopic Microdiscectomy
Epidural Steriod Injections
Facet Joint Injections / Blocks
Laminectomy
Lateral Lumbar Interbody Fusion
Magnetic Resonance Imaging (MRI)
Microdiscectomy
Minimally Invasive Surgery
Neck / Cervical Spine Surgery
Pain Management
Posterior Cervical Foraminotomy
Scoliosis Surgery
Spinal Fusion
TLIF (transforaminal lumbar interbody fusion)
XLIF (lateral lumbar interbody fusion)
Office Information for Preferred SurgiCenter
Primary Location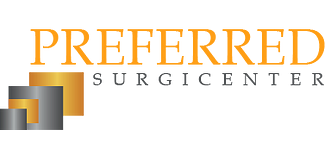 10 Orland Square Drive
Orland Park, IL 60462

Hours
Monday: 8:00 - 5:00
Tuesday: 8:00 - 5:00
Wednesday: 8:00 - 5:00
Thursday: 8:00 - 5:00
Friday: 8:00 - 5:00
Profile last updated: February 2, 2018. This information was supplied by or on behalf of the provider.