Meet Dr. Joseph S. Kim, MD
Dr. Kim is a board-certified and fellowship-trained orthopedic surgeon with OrthoVirginia.
He offers a wide array of surgical and non-surgical spine treatments tailored to effectively address the underlying source of your pain.
Dr. Kim at a Glance
Patients pursue care with Dr. Kim for special procedures, such as microdiscectomy, cervical disc replacement, laminectomy, lumbar spine surgery, and minimally invasive spine surgery.
He is listed in Richmond Magazine's "Top Docs" issue (2013-2017).
Dr. Kim is ready to provide you with advanced spine care.
Dr. Kim is a member of OrthoVirginia Richmond.
Directions to our primary location in
How Dr. Joseph S. Kim, MD Can Help You
Specialties
Spine Surgeon
Orthopedic Surgeon
Education
Medical Degree - University of Virginia School of Medicine, Charlottesville, Vriginia
Residency - University of Pittsburgh Medical Center, Pittsburgh, Pennsylvania
Fellowship, Spine Surgery - UCLA Comprehensive Spine Center, Los Angeles, California
Fellowship - Orthopaedic Research Fellowship, Pittsburgh, Pennsylvania
Conditions
Acute Pain
Arm Pain
Arthritis
Brain Tumors
Cervical Spine Disorders
Chronic Pain
Complex Spinal Disorders
Degenerative Spinal Conditions
Facet Syndrome
Foot Drop
Herniated Disc / Bulging Disc
Hip Pain
Joint Pain
Knee Pain
Lower Back Pain
Lumbar Spine Disorders
Myelopathy
Neck Pain
Nerve Pain / Neuralgia
Neuropathic Pain
Osteoarthritis
Piriformis Syndrome
Post-Surgical Pain
Sciatica / Radiculopathy / Leg Pain
Scoliosis and Deformity
Shoulder Pain
Spinal Cord Injury
Spinal Infections
Spinal Stenosis
Spinal Tumors
Spondylolisthesis
Sports Injuries
Trauma
Treatments
ALIF (Anterior Lumbar Interbody Fusion)
Accident and Injury Care
Anterior / Posterior Lumbar Fusion
Anterior Cervical Corpectomy
Anterior Cervical Discectomy & Fusion
Bone Graft Substitutes
Cervical Disc Replacement
Diagnostic Testing
Disc Surgery / Replacement
Epidural Steroid Injections
Injections / Blocks
Interspinous Process Spacers
Laminectomy
Laminoplasty
Lateral Lumbar Interbody Fusion
Lumbar Corpectomy
Magnetic Resonance Imaging (MRI)
Microdiscectomy / Microdecompression
Minimally Invasive Surgery
Neck / Cervical Spine Surgery
PLIF (Posterior Lumbar Interbody Fusion)
Posterior Cervical Foraminotomy
Posterolateral Lumbar Fusion
Reconstructive / Revision Spine Surgery
Spinal Fusion
Spine Surgery
TLIF (Transforaminal Lumbar Interbody Fusion)
Accolades for Dr. Joseph S. Kim, MD
Professional Distinctions
Selected to be chief editor, The Pittsburgh Orthopaedic Journal
Professional Affiliations
American Academy of Orthopaedic Surgeons
Richmond Academy of Medicine
Medical Society of Virginia
Board Certifications
American Board of Orthopaedic Surgery
Awards
Best Orthopaedic Spine Surgeon, Richmond Magazine's Top Docs issue - 2016
Best Orthopaedic Spine Surgeon, Richmond Magazine's Top Docs issue - 2014
Best Orthopaedic Spine Surgeon, Richmond Magazine's Top Docs issue - 2015
Best Orthopaedic Spine Surgeon, Richmond Magazine's Top Docs issue - 2013
Chief Resident of the Year Award - 2007
North American Spine Society Outstanding Paper Award - 2004
Resident Research Award for Best Paper - 2003
Cervical Spine Research Society Research Grant Winner - 2003
Office Information for Dr. Joseph S. Kim, MD
Primary Location: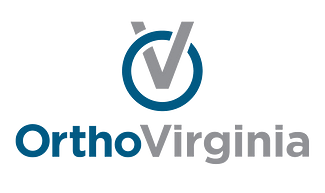 St. Francis Medical Center
13700 St. Francis Boulevard, Suite 103
Midlothian, VA 23114

Hours
Monday: 8:00 - 5:00
Tuesday: 8:00 - 5:00
Wednesday: 8:00 - 5:00
Thursday: 8:00 - 5:00
Friday: 8:00 - 5:00
Profile last updated: August 31, 2017. This information was supplied by or on behalf of the provider.