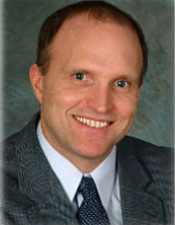 Donald Murphy
Chiropractor
Dr. Donald Murphy is a chiropractor with more than 25 years of experience specializing in the treatment of spine pain. He is also an educator and consultant, serving as a Clinical Assistant Professor in the Department of Family Medicine at Brown University.
Dr. Murphy has consulted on spine care guidelines for various organizations, such as the American College of Environmental and Occupational Medicine, the American College of Physicians, and the American Pain Society.
He wrote the textbook Clinical Reasoning in Spine Pain, as well as numerous articles published in peer-reviewed medical journals, such as The Spine Journal, Chiropractic and Manual Therapies, and the Journal of Manipulative and Physiological Therapeutics.
Select Professional Memberships and Achievements
Member, North American Spine Society
Fellow, American Back Society
Fellow, Royal College of Chiropractors
Researcher of the Year (2012), American Chiropractic Association
Board of Chiropractic Examiners, State of Rhode Island
Board Certification
American Chiropractic Neurology Board
American Chiropractic Board of Sports Physicians
Education
BS – Excelsior College
DC – New York Chiropractic College
Internship – New York Chiropractic College Outpatient Facility
Clinic Information
Rhode Island Spine Center
600 Pawtucket Avenue
Pawtucket, RI 02860
Author profile last updated