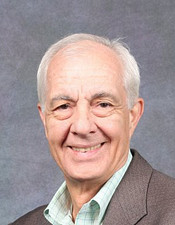 Thomas Dreisinger, PhD
Researcher
Dr. Thomas Dreisinger has over 40 years of clinical and consulting experience on the treatment and management of back and neck pain.
Dr. Dreisinger is an educator and researcher. He has written articles published in peer-reviewed medical journals, such as Orthopedics, Spine, and The Spine Journal, and has taught physiology courses in the Department of Biology at Pima Community College.
He is a Managing Partner of Therapy Advisors, a consulting firm with expertise in spine pain. He has led injury prevention programs for several Fortune 500 companies and has owned and operated multiple spine rehabilitation clinics.
Select Professional Memberships and Achievements
Member, North American Spine Society
Fellow, American College of Sports Medicine
Fellow, American Back Society
Past Member, Board of Trustees, McKenzie Institute International
Past Chair, Practice Board, Registered Clinical Exercise Physiologists
Education
BA – Physical Education, Fairmont State University
MS – University of Wisconsin-LaCrosse
PhD – Exercise Physiology, University of Missouri
Author profile last updated