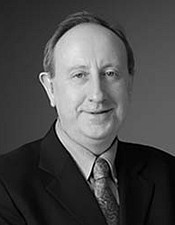 Wolfgang Gilliar, DO
Physiatrist
Dr. Wolfgang Gilliar is a physiatrist and the Dean of the College of Osteopathic Medicine at Touro University of Nevada.
Previously Dr. Gilliar served as Dean and Professor at the New York Institute of Technology College of Osteopathic Medicine, adjunct Assistant Professor at Stanford University School of Medicine, and Assistant Professor at Tufts University School of Medicine.
He is actively involved in research and is the author and contributor to more than 20 medical textbooks. He founded a medical center in California and directed the Acute Brain Injury Unit at Tufts University's Greenery Rehabilitation Center.
Select Professional Memberships and Achievements
Educator of the Year Award, American Osteopathic Foundation
Executive Committee of the Board of Deans, American Association of Colleges of Osteopathic Medicine
Chair of the Board of Trustees, New York Colleges of Osteopathic Educational Consortium
Inaugural Chair of the Advanced Test Items Committee, National Board of Osteopathic Examiners
Board Certification
American Board of Physical Medicine and Rehabilitation
Education
BS – University of Arizona
DO – Michigan State University College of Osteopathic Medicine
Residency – Physical Medicine and Rehabilitation, National Rehabilitation Hospital, Washington, DC
Author profile last updated